This Year's DVD will feature:

Two camera coverage of the entire performance & close ups of dancers.
Enhanced Audio recording with additional microphones and sound technician.
High quality digital videotaping and editing.
Scene Selection DVD Menu for quickly locating favorite routines.

*** To purchase prior year DVDs, call (408) 226-0411 ***


Sitemap E-mail Us Photo Montage Film Transfer Video Biography Tribute Videos
DVD Transfer Video Production Video Gallery Music Gallery Price List About Us Testimonials
Home Order Forms Links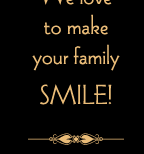 2 Offices Serving the San Francisco Bay Area:


Silicon Valley
1.408.226.0411
1999 Jonathan Ave.
San Jose, CA 95125
San Francisco-SOMA
1.415.227.4000
25 Stillman St., Suite 106
San Francisco, CA 94107
Call us to answer any questions or schedule an office or phone consultation. Serving customers nationwide!
A Division of
Site designed by
Take Flight Graphics